More Prosper- The Best Social Media Marketing Agency
Improve your social media marketing:
Social media marketing (SMM) is the use of social networks and social media websites to market a company's products and services. Moreover, Most would say, Social media has transformed marketing for the better.
More Prosper is a social media marketing agency that will help you make the most of the power of social media marketing.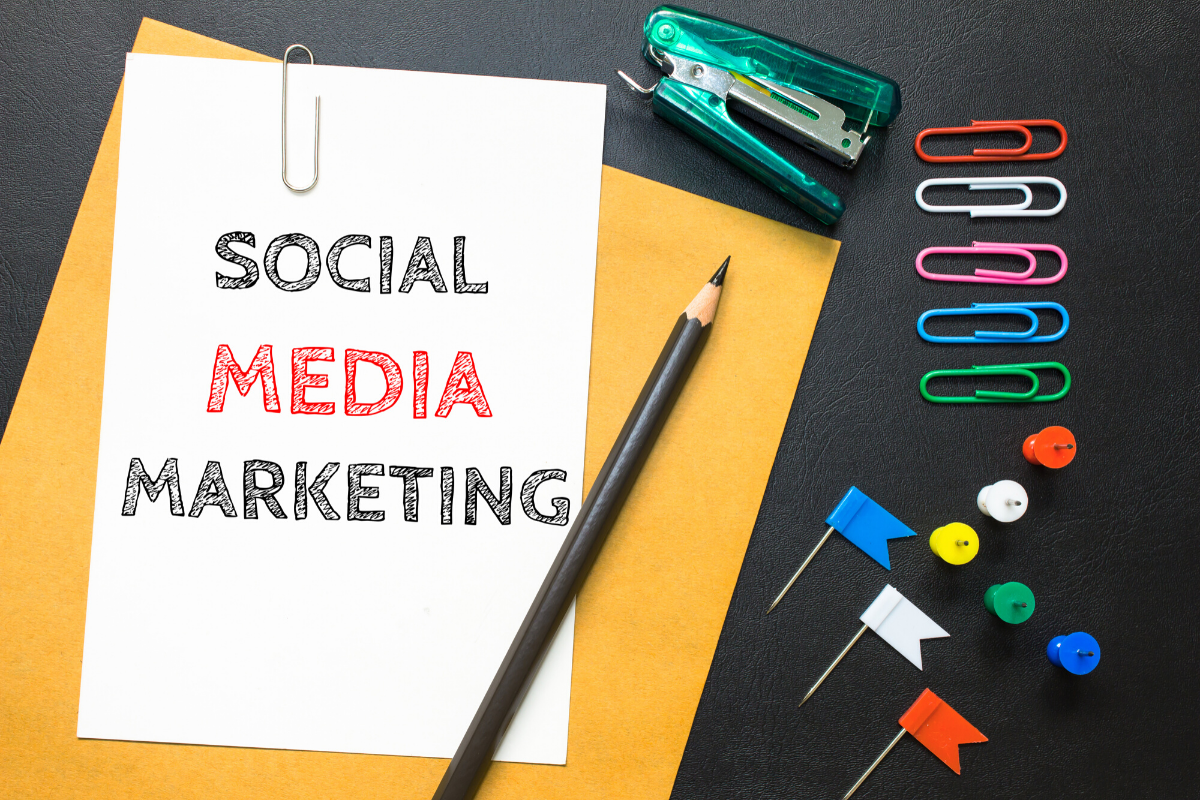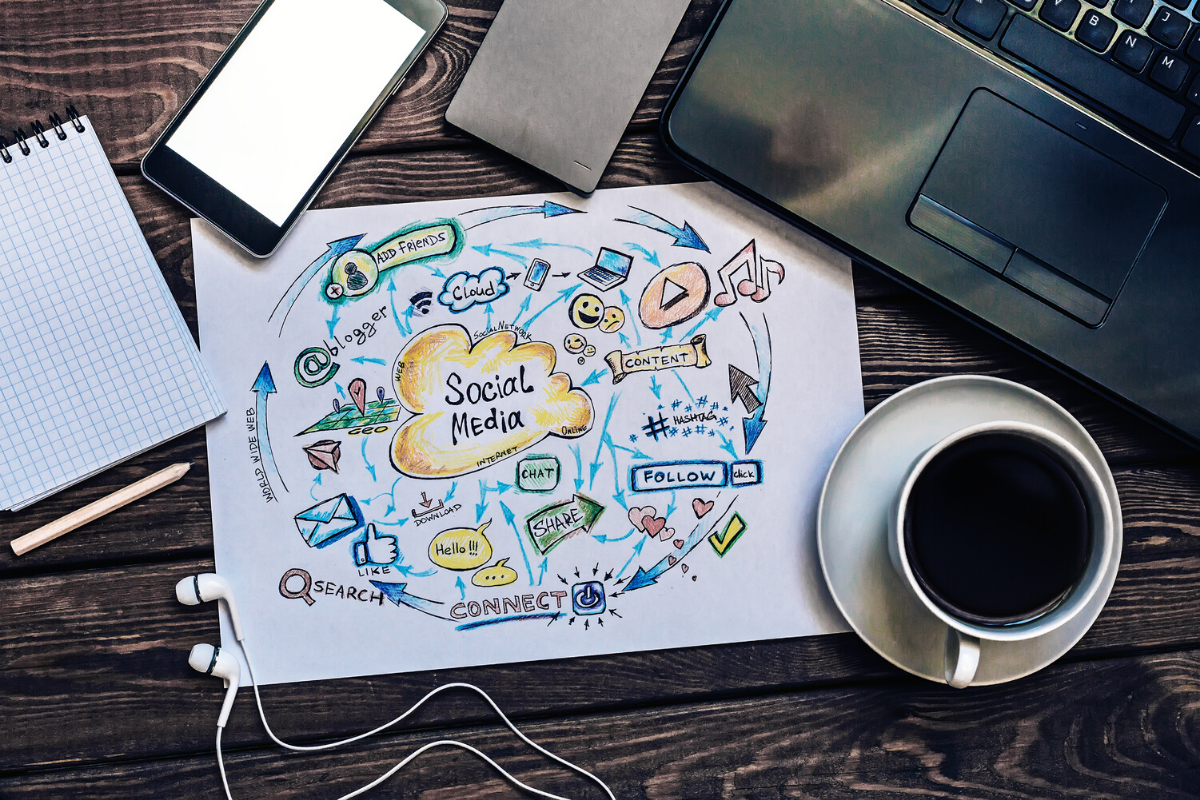 Be Successful in Social Media Marketing:
Social media marketing is so important. It provides companies with a way to engage with existing customers, reaches new customers and promotes their desired culture, tone or mission.
Many people like to post something and talk to their friends on social media marketing sites.
So, if you are a company and want to market your products, you should not miss the opportunity to do promotion on the social media platform.
Get help from social media marketing agency. Contact More Prosper now.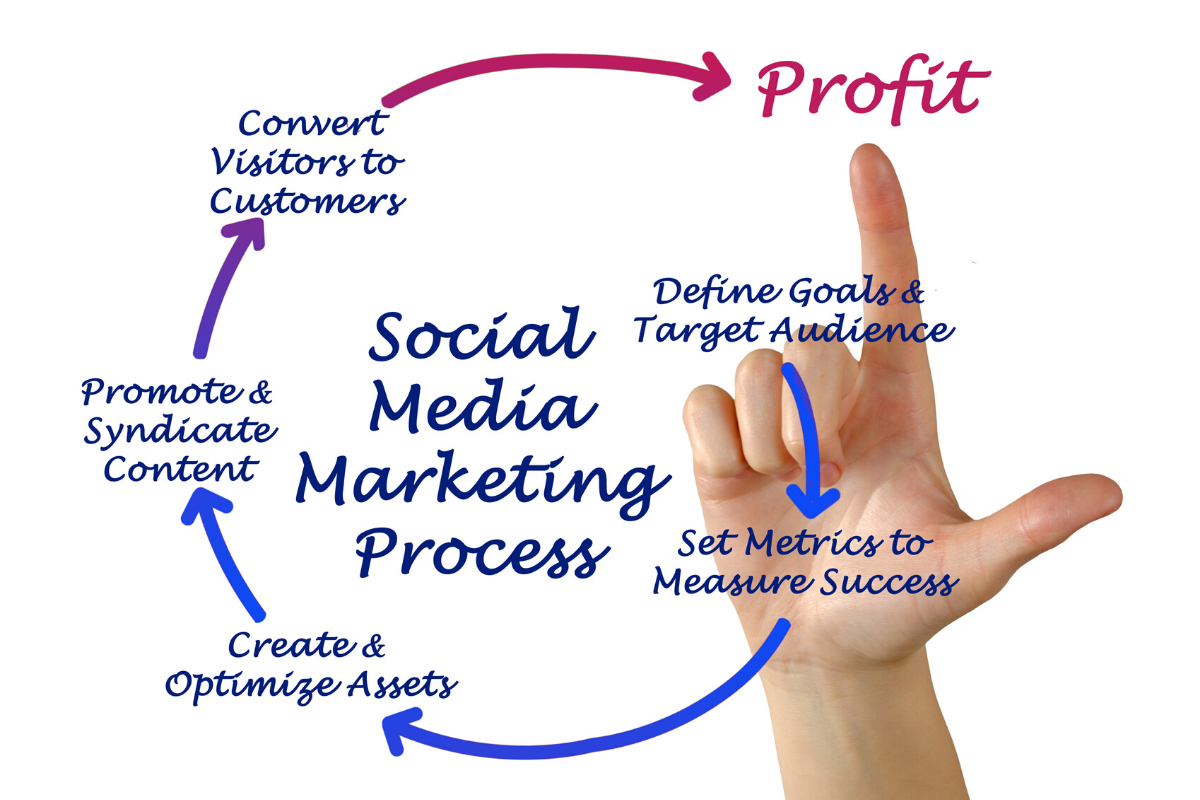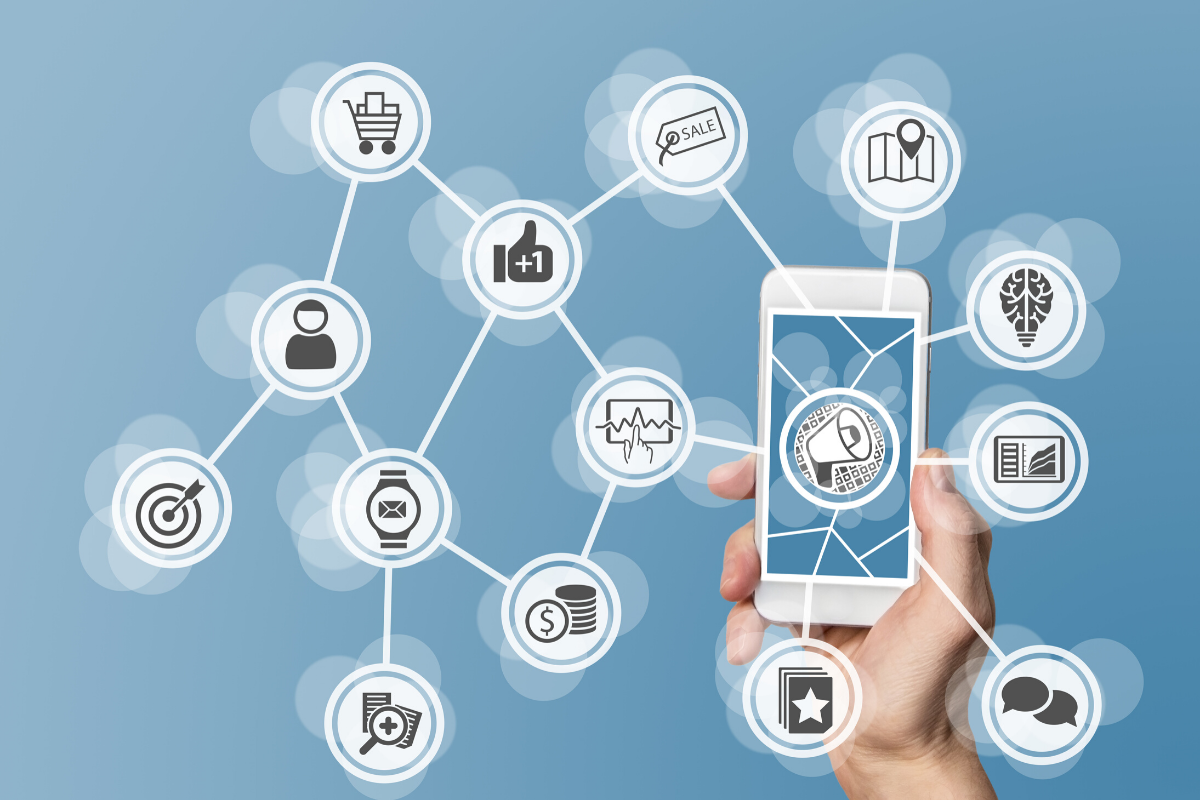 Benefits of hiring More Prosper as a social media marketing company:
Deliver what you ask.
Cost-effectiveness.
Professional social media marketing.
Creates /Increases brand awareness.
Connects you to your target audience so that you can increase conversation rates.
Generates an online 'Buzz' around your brand
Research your competitors.
Timely and swift responses to queries (Increases Customer Satisfaction).
Share content with your audience.
Analyse your results.
Schedule posts on a regular basis.
Significantly increases inbound traffic.
To increases brand loyalty.
To improve your search rankings.
Increasing your followers.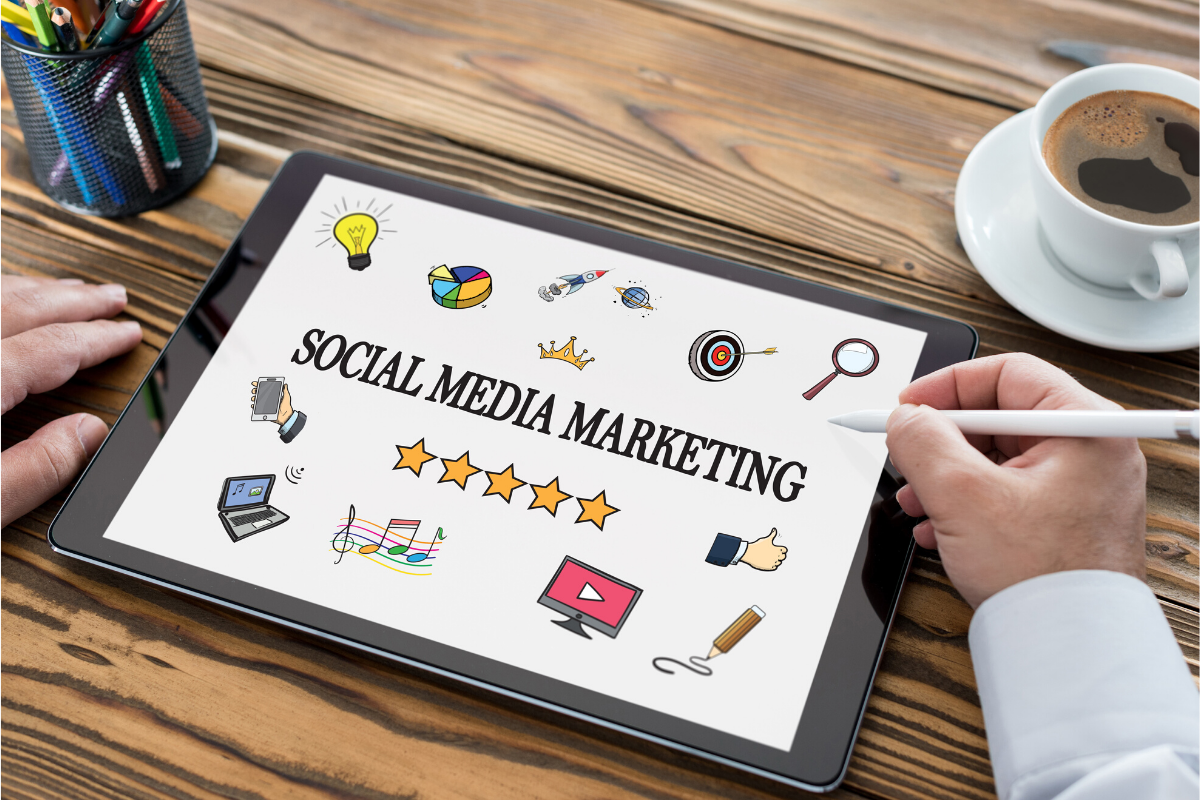 Social media marketing for businesses:
Believe it or not, With more than three billion people now using social media every single day, it's vital to stay ahead of the curve when it comes to your brand or client's social media activities.
So having a cost-effective and useful social media marketing strategy is vital for your business to grow.
From a business perspective, the main problem with social network marketing is that it can be incredibly time-consuming. So hire More Prosper to help your business.
Frequently Asked Questions
What is social media marketing?
It is the use of social media websites and platforms to connect with your audience to promote your brand, products, service, drive website traffic and increase sales.
What is a social media marketing strategy
In brief, a social media strategy is a summary of everything you plan to do and hope to succeed on social media. Social media strategy is a comprehensive plan for all the content you post on your business's social pages.
What does a social media marketing agency do?
They will manage your social media accounts, drive traffic, promote your business and interact with your customers and prospects using social media channels.
Do social media marketing activities enhance customer equity?
Yes, It enhances customer equity. Social media marketing is more efficient than traditional marketing as it enables companies to communicate with customers as well as gather information to establish a relationship between the brand and the customer.
.
Are social media marketing effective?
Yes, Social media marketing is a powerful way for businesses of all sizes to reach prospects and customers.
Why are hashtags so important in social media marketing?
Hashtags are a crucial part of social media marketing. Here are some examples:
Hashtags help users understand your post at a glance.
It is a great way of labelling and finding social media updates.
Using hashtags can help you reach your audience & grow.
Some people find hashtags so useful that they follow them.
Hashtags can help you learn more about your audience.
Can social media marketing increase brand awareness?
Social media marketing is vital for boosting brand awareness. It can be a great addition to your overall marketing strategy.
How long has social media marketing been around?
The idea of social media started in the early 1970s. Modern Social media channels have been everywhere since the early 2000s but the growth of social media marketing over the past 12 years.
Why is social media marketing important for any business?
Social media marketing is crucial for any business. It assists you in connecting with your customers, increasing awareness about your brand, and boosting your leads and sales.
What are Hashtags?
A hashtag is a label for content and introduced by the hash symbol, # or the number sign, is a type of metadata tag used on social networking platforms.
It lets social media users apply dynamic, user-generated tagging that encourages others who are interested in a precise topic, quickly discover content on that same topic.
What type of content works best on each social media platform?
Photos, Videos and live videos have proven to be the best types of content.
How do you use hashtags effectively?
Here you can find some innovative ways to use hashtags in social media marketing:
Keep it relevant and straightforward.
Utilise trending hashtags.
Make sure hashtags mean what you think they do.
Use the hashtag on multiple social media marketing channels.
Search the hashtag before you use it.
Don't overuse hashtags.
Create brand engagement.
Be specific and unique.
Capitalise the first letter of each word.
Don't use spaces Or special punctuation.
Don't use the @ Symbol in hashtags.
Make sure hashtags mean what you think they do.
What is twitter marketing?
Twitter marketing refers to the strategic distribution of content on the Twitter platform.
How much does twitter marketing cost?
It depends. There's no minimum budget to advertise on Twitter, so Twitter ads cost as much or as little as you can afford.
What is a Twitter marketing strategy?
Twitter marketing strategy is a plan to create, publish and share content for your audience, buyer personas and followers through Twitter.
What are Twitter marketing strategies?
These are the top twitter marketing strategies:
Content and distribution.
Engage your audience on Twitter.
Build your audience.
Tweet during peak hours.
Keep Twitter content fresh
Keep twitter hashtag use to a minimum and relevant.
Add images to tweets to increase re-tweets.
Utilise Twitter video for even more engagement.
Conduct polls to interact with followers.
Use creative CTAs
Choose a brand topic and stay consistent with the messaging.
Reach out to influencers for more exposure
Harness the power of Twitter Ads
Use the RVC Formula to give people what they want in a tweet.
Have your staff participate by re-tweeting, and re-posting on other platforms.
What is Facebook marketing?
Facebook marketing relates to using Facebook as a communications channel to promote products and services in front of the massive audience and maintain contact with and attract customers.
What are Facebook marketing strategies?
These are the top Facebook marketing strategies:
Set goals for Facebook.
Be active with your Facebook presence.
Know your Facebook audience.
Reach your best customers with Facebook ads.
Engage your audience.
Post at the best time on Facebook.
Schedule your Facebook content.
Keep Facebook ad content fresh.
Aim for higher brand awareness.
Encourage employee advocacy.
Track & analyse your results.
What is WhatsApp marketing?
Whatsapp marketing is a process to market on Whatsapp by sending messages, images, send catalogues, videos to your potential customers.
How to do WhatsApp marketing?
The best ways to do WhatsApp marketing:
Create broadcast lists.
Take advantage of Group Chat.
Make creative offers and promotions.
Build user loyalty.
Engage directly with phone calls
Know your audience.
Develop rapport with your customers.
Lessen the response time
Improve your business's visibility.
Organise your duties.
Building your WhatsApp marketing list.
What are WhatsApp marketing strategies?
Best 10 Whatsapp marketing campaign strategies:
1. Use Whatsapp for the business instead of the regular WhatsApp.
2. Create an engaging brand persona for Whatsapp.
3. Build a contact database.
4. Offer exceptional value to create a phone database
5. Offer relevant content to customers.
6. Deliver speedy customer service
7. Consumer research & feedback
8. Leverage WhatsApp status feature
9. Share promotional codes, flash sales
10. Giveaways
What is LinkedIn marketing?
LinkedIn marketing is the act of using LinkedIn to make connections, generate leads, develop brand awareness, share content, and drive traffic to your website.
What are LinkedIn marketing strategies?
19 Best LinkedIn marketing strategies:
Define your goals.
Write native articles on LinkedIn.
Understand your audience.
Add your profile link to your email signature.
Don't spam out messages.
Use LinkedIn to host in-person events.
Create a captivating company page.
Optimise your company page.
Analyse competitor's company pages
Promote your company page.
Create relevant and engaging content.
Use Images and videos.
Create a content calendar.
Get help from your workforce.
Track website traffic.
Add your profile link to your email signature.
Add your profile link to your email signature.
Utilise LinkedIn analytics.